An Architectural
Showpiece
This inspired coastal building and its showpiece architectural residences redefine standards for luxury living.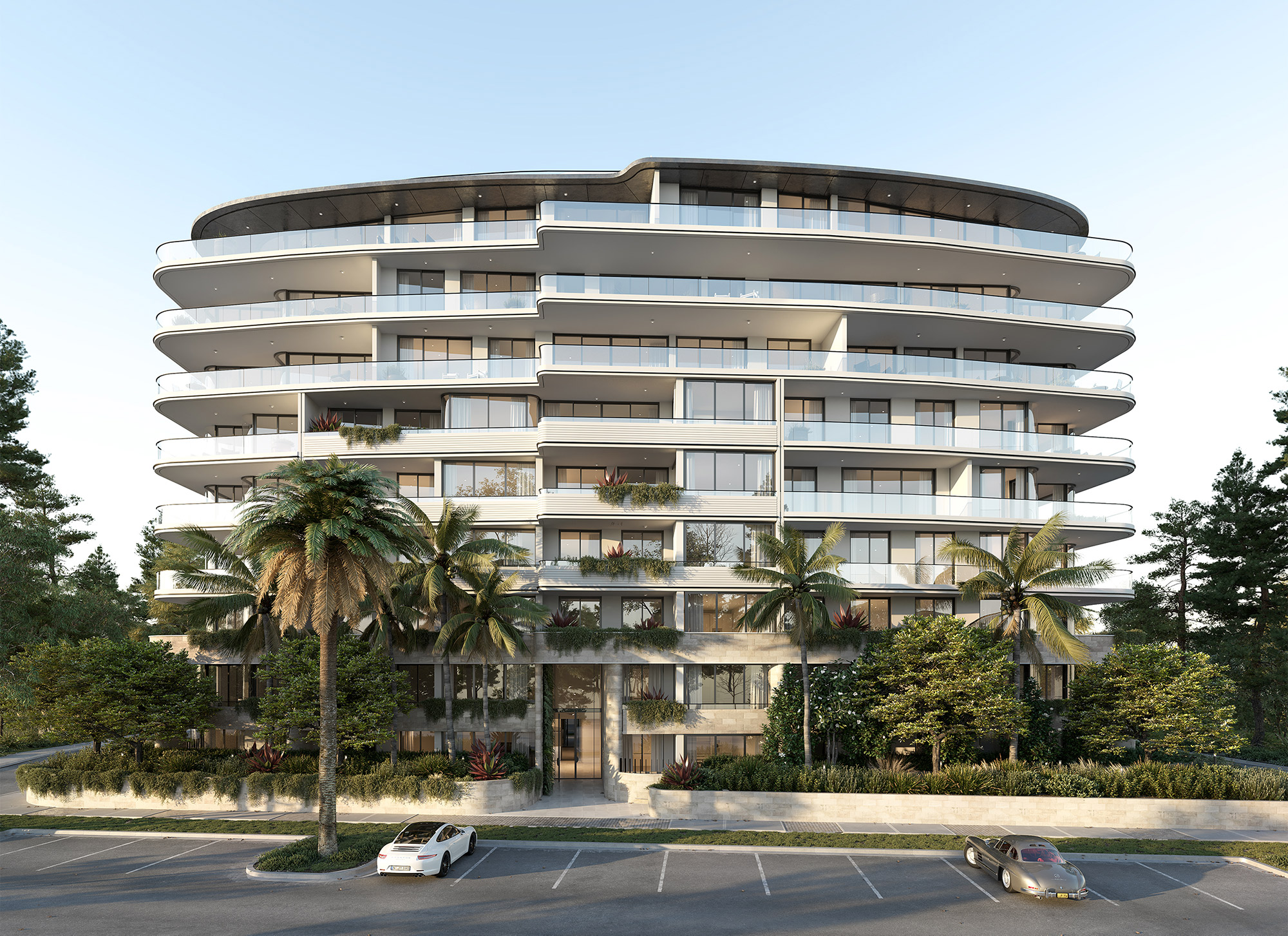 From the moment you arrive, the quality and generosity of these residences is striking. They are amongst the most beautiful ever created in Cronulla, uniting architecture, design and inclusions in the most uplifting of ways.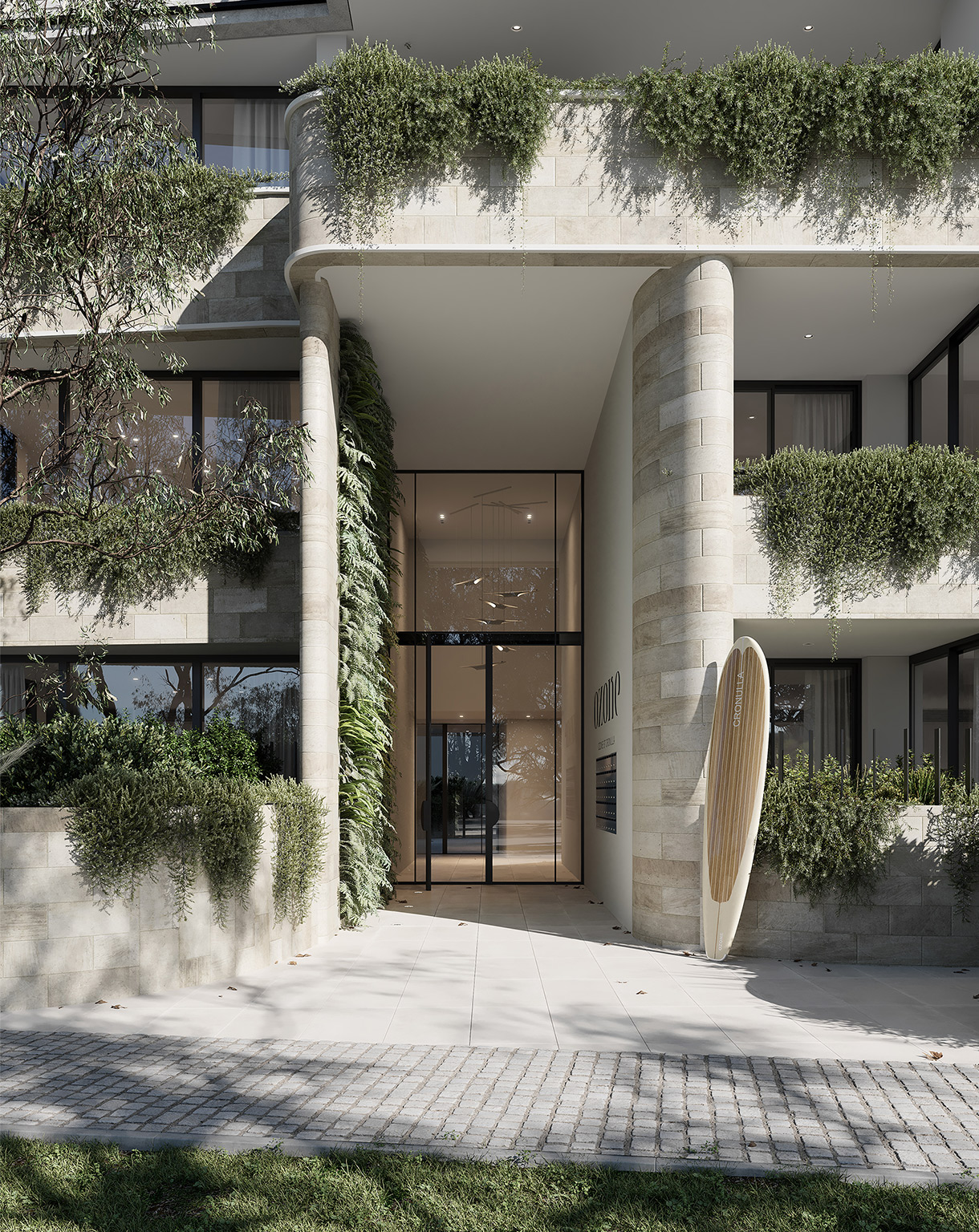 Your Domain
Just steps from South Cronulla beach these magnificently oversized residences and penthouse are simply breathtaking.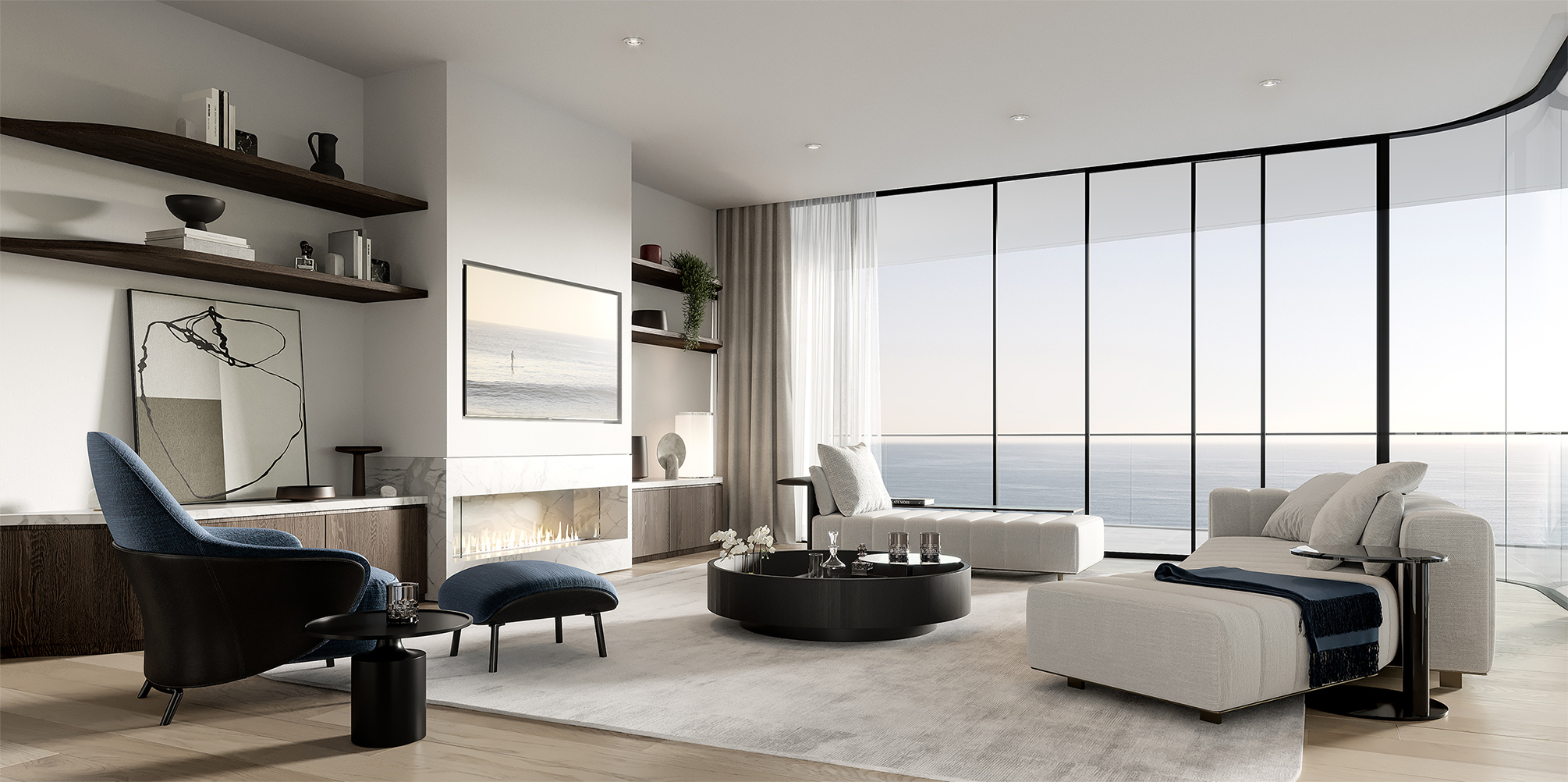 Experience unimpeded contemporary living. Bespoke detail and strong design elements create inviting spaces in which to retreat, entertain and live. Light and view-filled rooms reflect the beauty of the coast. Elegant timber or natural stone flow like sand across the floors. Luxury features such as flickering fires shape wonderful spaces to relax and unwind.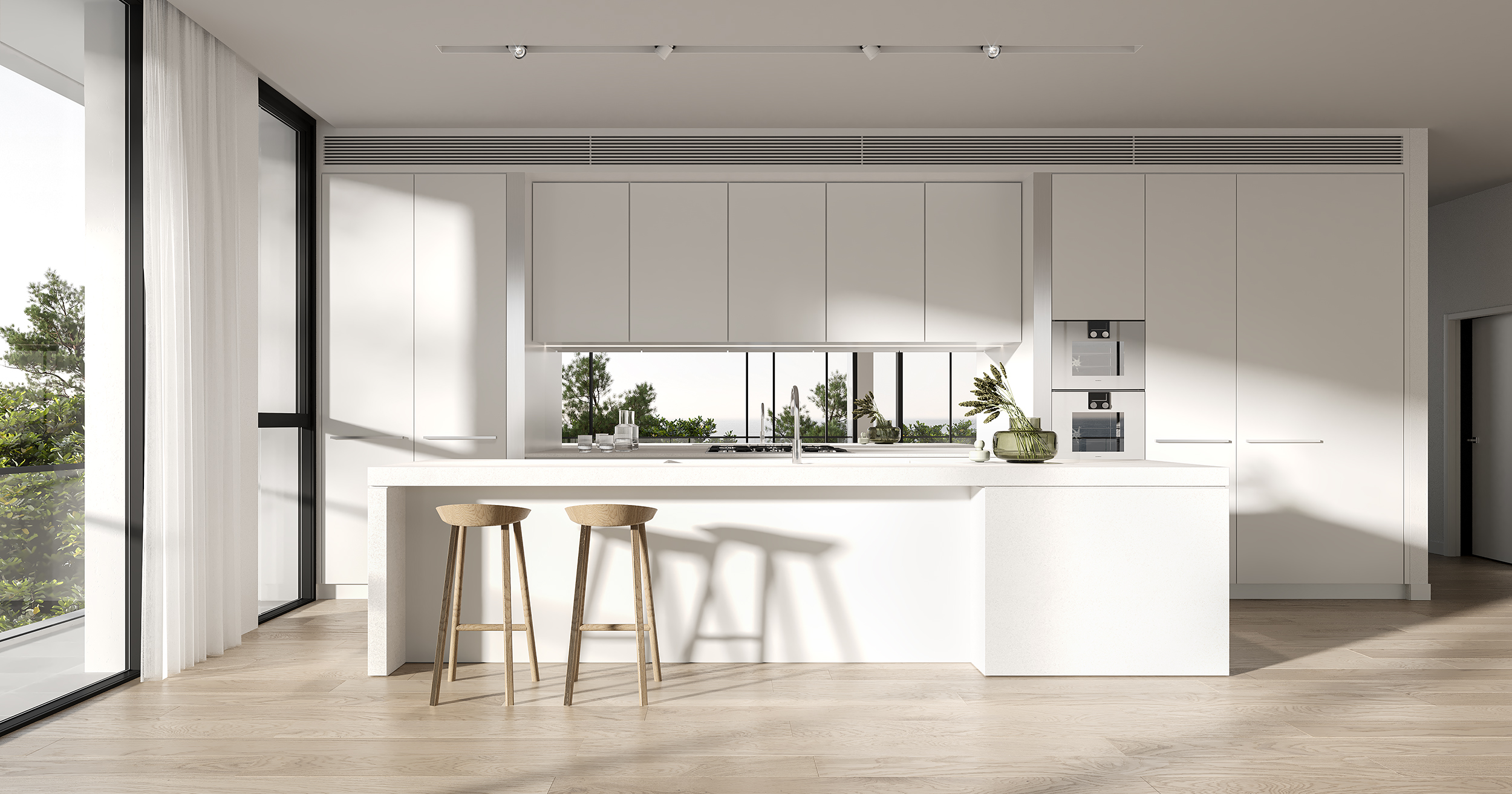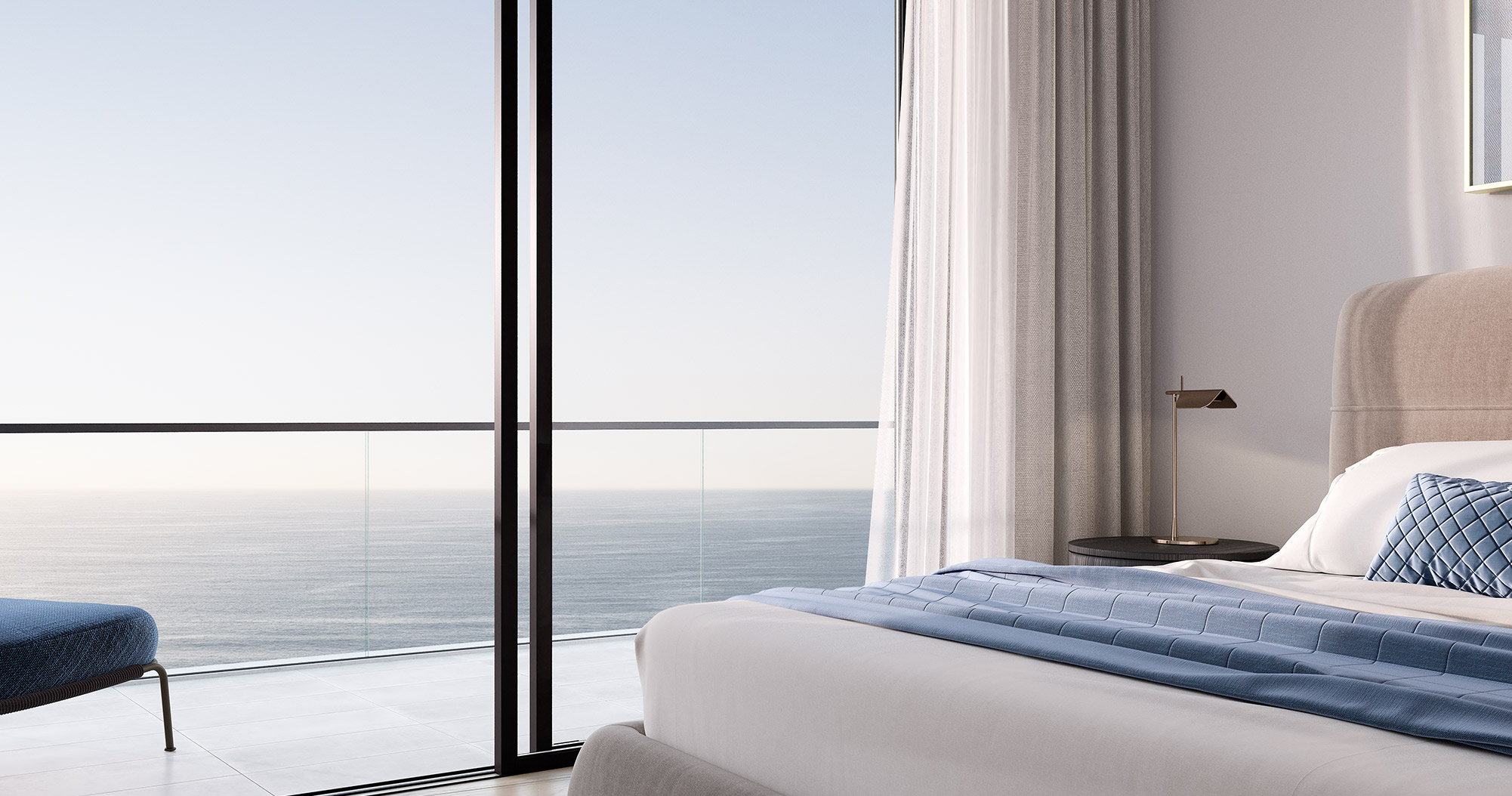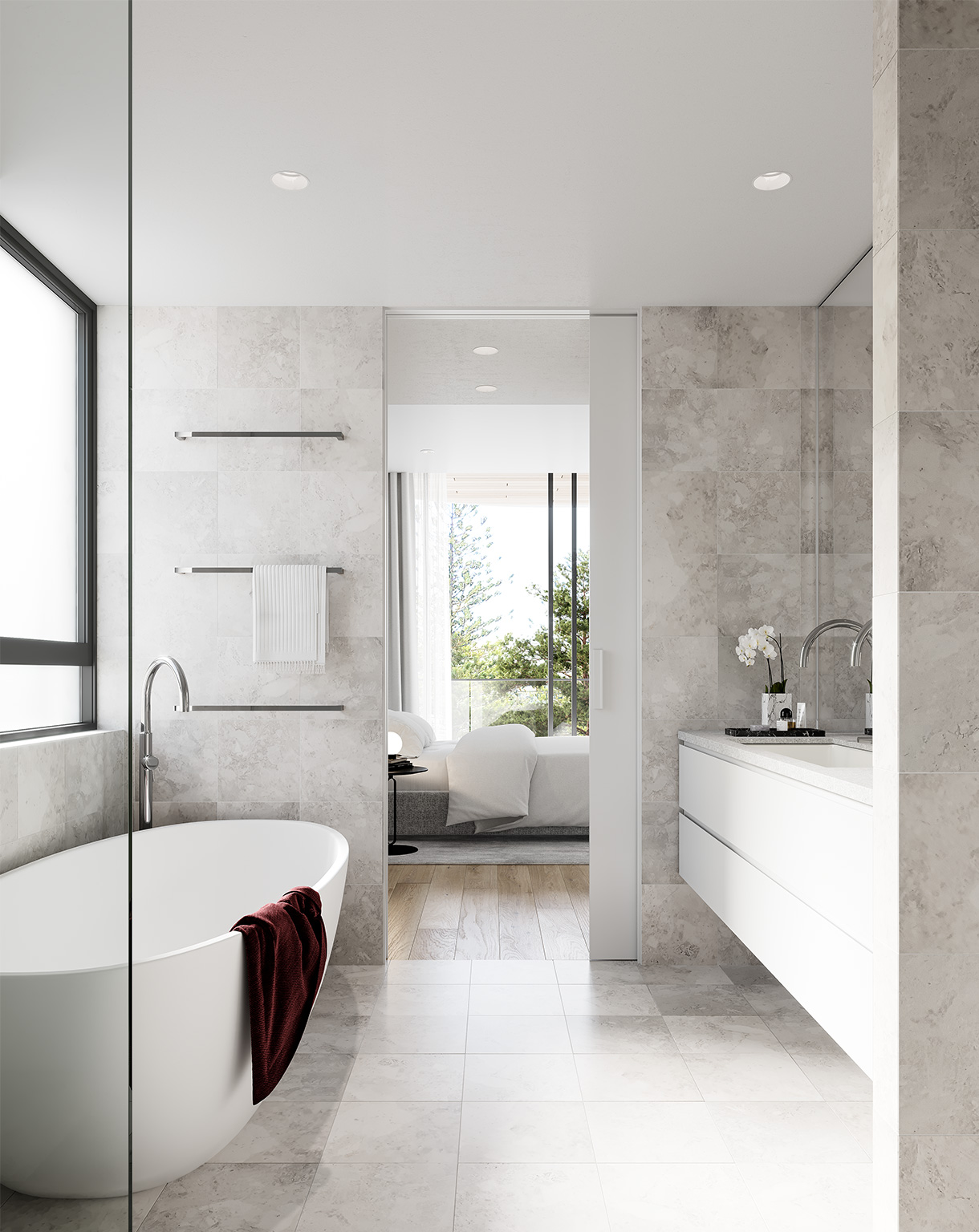 Neutral tones in white and grey stone, light oak timber flooring and carpeting hero the ocean views in every room.

Master suites reveal freestanding baths surrounded by luxuriously layered natural finishes and fittings. The refined coastal colour palette dovetails putty whites, timber grains, cloudy marble and pale grey ceramics to create a muted canvas with subtle reflection and glamour.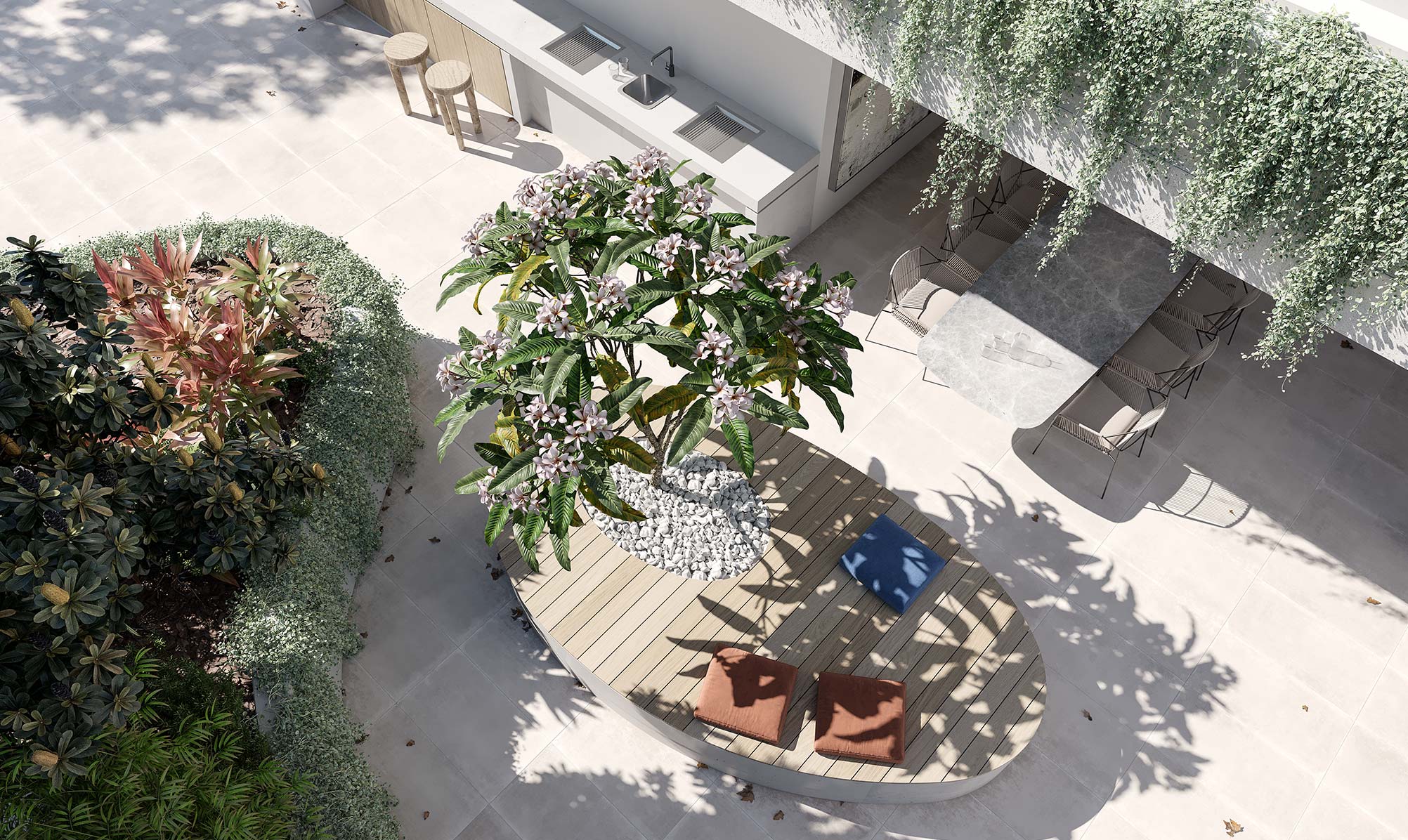 Set on a quiet tree-lined street just a whisper away from the water, the residences feel like an extension of the foreshore. In this glorious backdrop, each beautifully overscaled home offers an extraordinary level of amenity where space and luxury surpass expectation.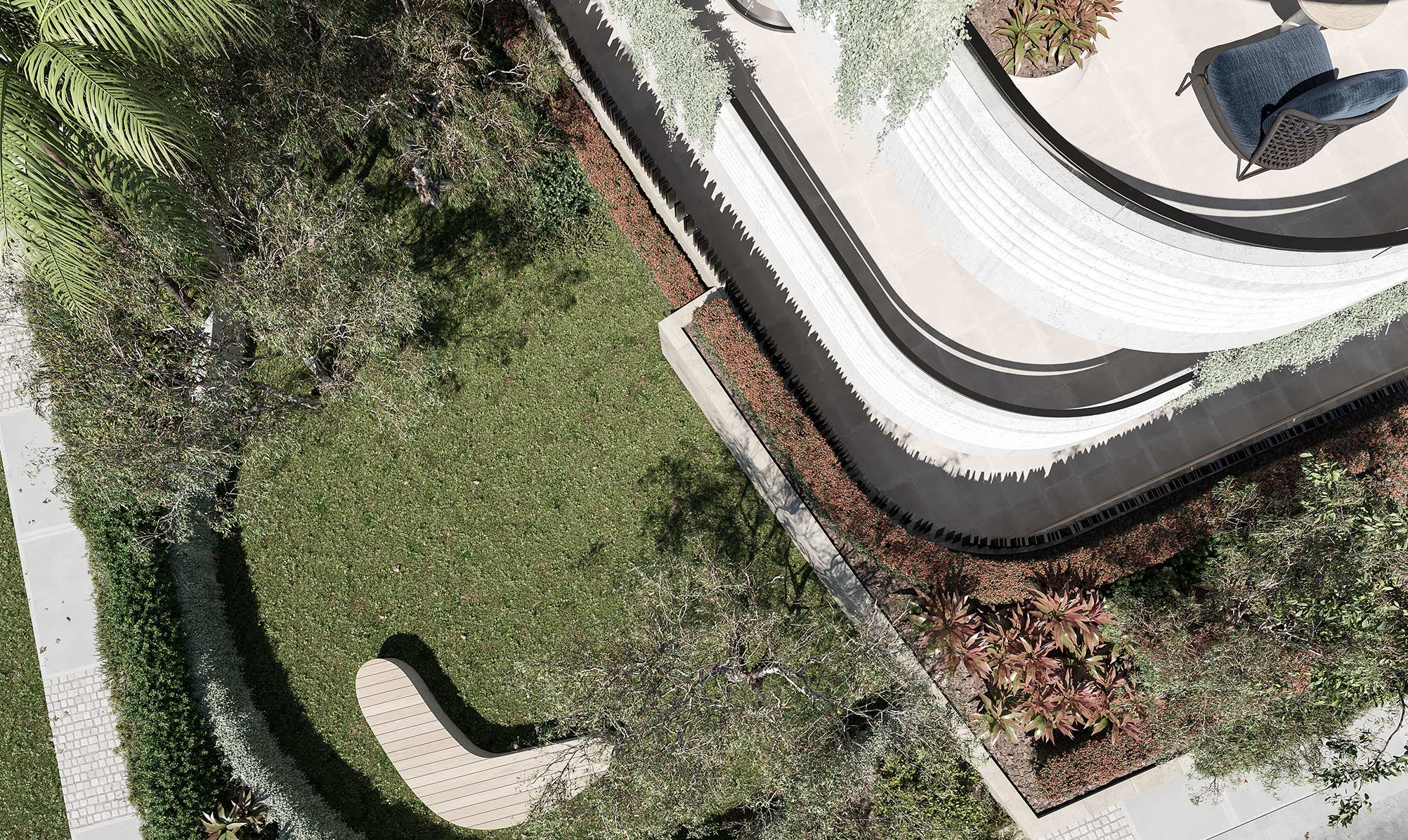 CLOSE DISCLAIMER: Whilst every care had been taken in the preparation of this document, it is for guidance only. The Land Owner and Developer and their directors and officers and agents make no warranty as to the accuracy, reliability, currency or completeness of the information contained in the document and it does not constitute an offer or contract. Illustrations, diagrams and photographs featured in this document are for presentation purposes and are indicative only. Artist impressions have been prepared by third party consultants. Interested parties should satisfy themselves as to the accuracy, reliability, currency and completeness of each description or reference. All information in this document is subject to change without notice. Any furniture shown in the renders are illustrative only and are not included in the sale of any apartment or as part of the purchase price for any apartment. The copyright in this website remains the property of the Developer and the reproduction, reprinting or use of this website or any part is strictly prohibited.